Shawn Messenger Fine Art Glass specializes in beautiful glass art that encapsulates natures beauty of flowers and gardens into every customized piece.
From glass vases and vessels to paperweights and bowls. We take our love of nature and design and combine them into beautiful pieces of glass artwork.
All work is custom designed and built in our state of the art glass studio.
Please take a look at some of our available pieces and contact us with any questions you have.
art
glass
design
nature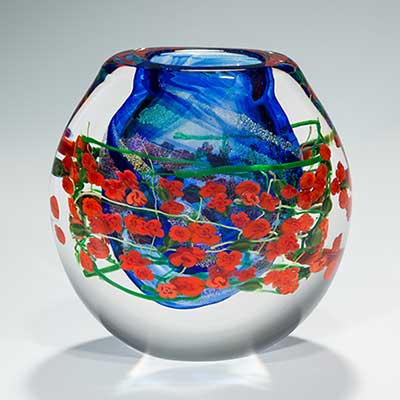 I create my work with attention to detail, expression, and a little mystery so as to draw the viewer into my world. I would describe my work as impressionistic, inspired by flowers and gardens. I use a three-dimensional canvas of glass to produce landscapes with painterly effects.

- Shawn Messenger